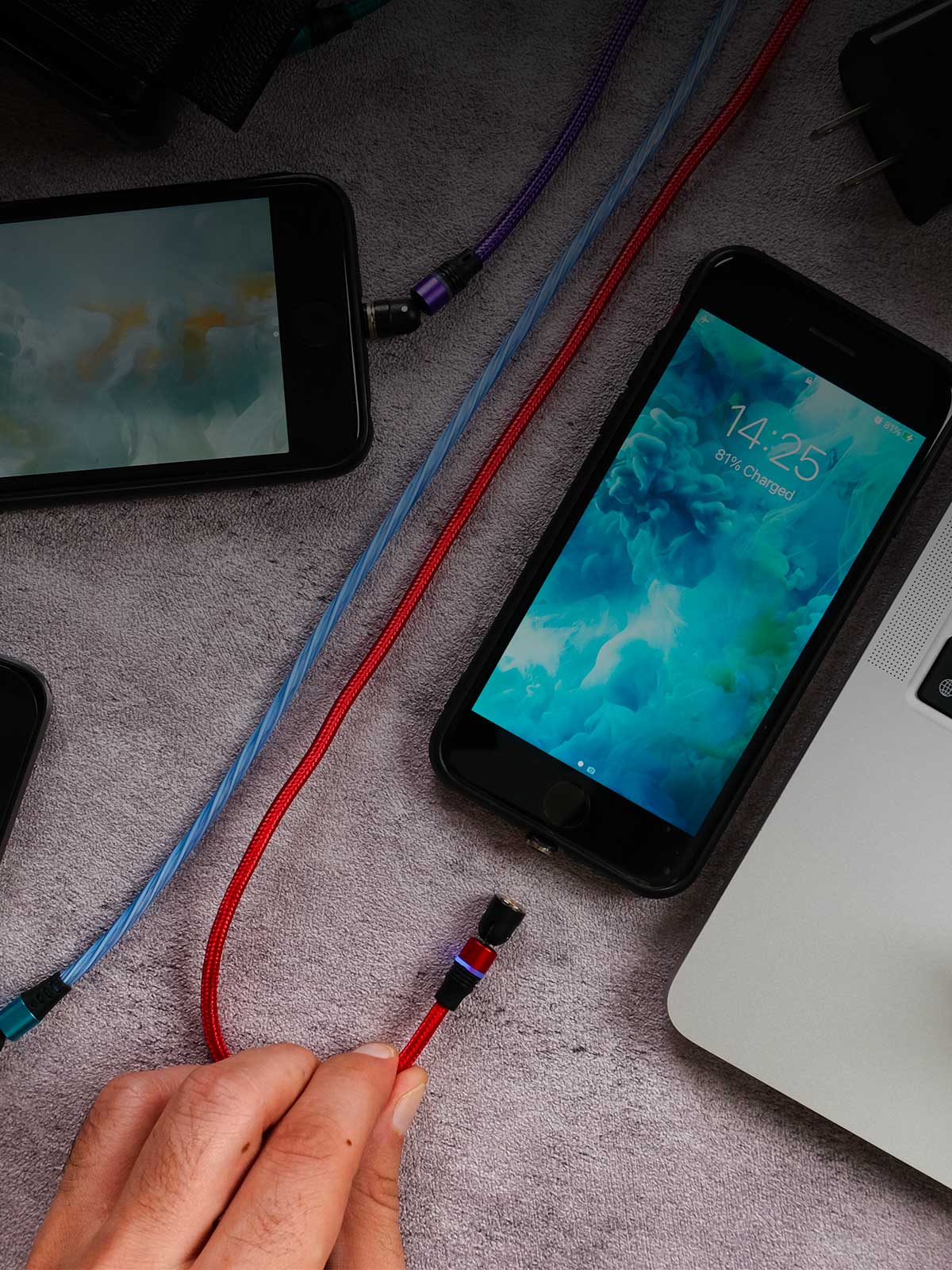 Discover the ultimate charging solution for a clutter-free lifestyle.
One Cable, Every Device.
Shop Now
From Clutter to Clarity with One Cable.
Say goodbye to the clutter of multiple cables. With Magnilink, one cable charges all your devices effortlessly. Enjoy a cleaner, simpler, and more organized charging experience.
Before
After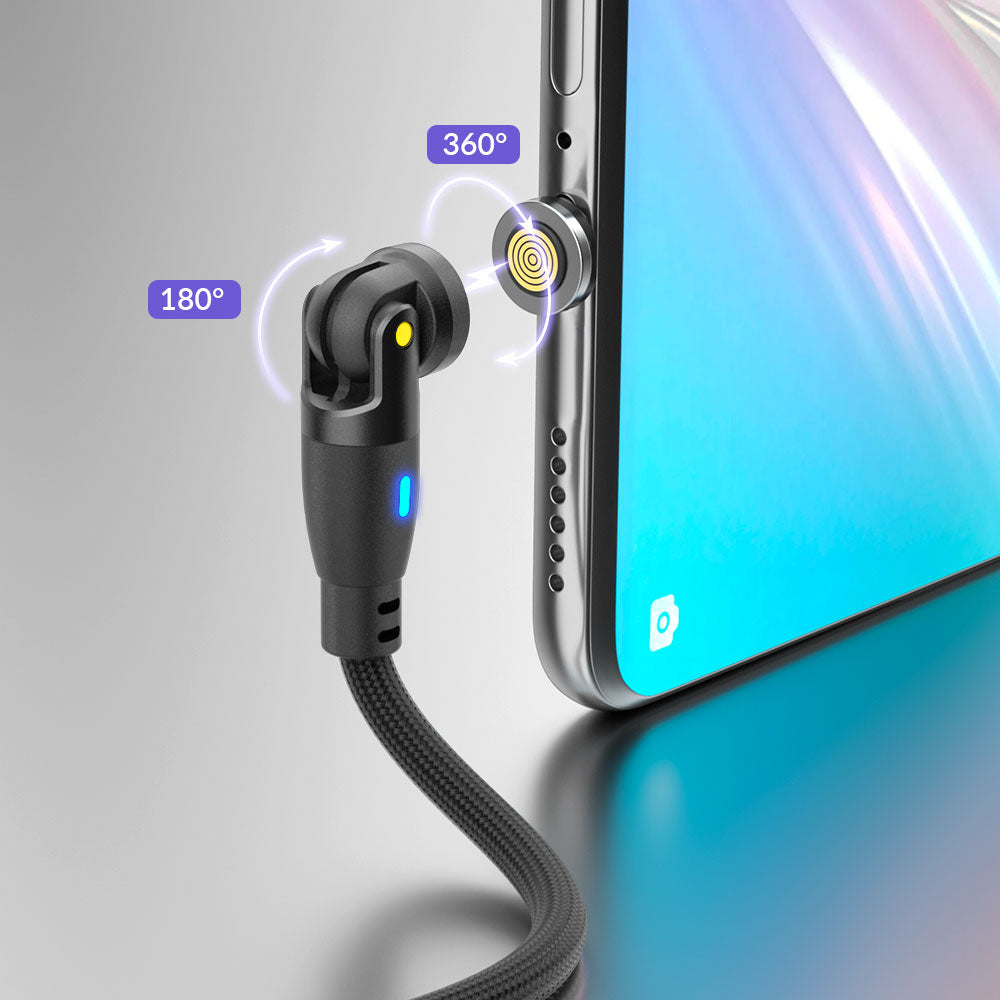 Full Circle Flexibility Meets Convenience.
The round-shaped connector effortlessly aligns with your device, while the flexible 180° head adapts to any angle, making every connection a breeze, even in tight spots.
Secure Connection, Seamless Experience.
A simple touch ensures a secure charge, aligning effortlessly with your device. Say goodbye to fumbling with cables, and hello to a smooth, reliable charging experience.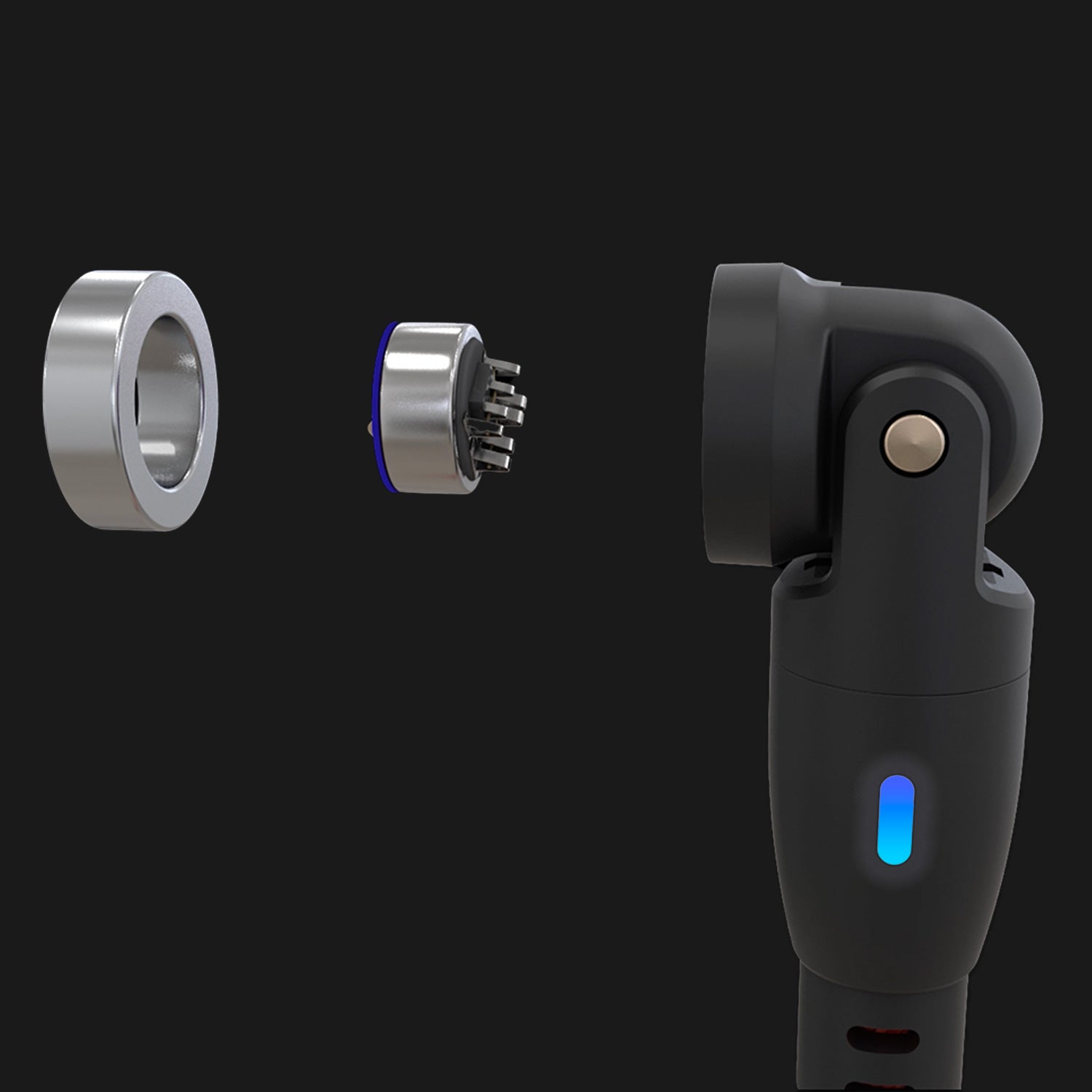 N-52 Neodymium Magnet
This high-grade magnet ensures a robust and reliable connection every time.
Connectors
5-pin for Magnilink MAXX, 9-pin for Magnilink PRO, ensuring stable connection and data-transfer.
Swivel-Design head
Experience flexibility with our 180° bendable connector, designed for easy access and durability, making charging a breeze in any position.
Compare and Choose
Magnilink MAXX or PRO?
Compare the features of Magnilink MAXX and Magnilink PRO at a glance to find the perfect match for your charging needs. This table breaks down the key differences, helping you make an informed choice between the advanced and standard models.
Best for
Smartphones, headphones, readers, USB devices
High-end phones, tablets, laptops
FAQ
Got questions? We've got answers. Browse through our FAQ section to learn more about Magnilink's compatibility, safety, and usability.

Our customer support is available Monday to Friday: 8am-8:30pm.
Average answer time: 48h
Are these cables compatible with Carplay / Android Auto?

Our cables are engineered to provide reliable data transfer, and they are of high quality. So, you can expect performance similar to a regular cable.

One thing to keep in mind, especially when using Android Auto / Carplay, is to avoid excessive bending of the rotating head. While the 180-degree bending head design offers flexibility, continuous bending can cause momentary disconnections.

So, use it with care, and it should work perfectly for your needs.
Can I use Magnilink PRO and MAXX together?

No, the Magnilink PRO and MAXX have different magnetic tip design. MAXX uses a 5-pin tip while the PRO uses a 9-pin tip. We recommend sticking with the same cable series for a streamlined and convenient charging experience.
Is magnetic charging safe for my phone or tablet?

Yes, magnetic charging is perfectly safe for your phone or tablet. The magnetic tips can remain in your device, acting as dust protectors for your charging ports. Moreover, the magnetic connection is designed to separate easily if the cord is accidentally tripped over or pulled, preventing your device from being yanked off the surface and falling onto the floor.
Is it compatible with a phone case?

Yes, Magnilink is compatible with most standard phone cases available on the market. However, it may not fit perfectly with rugged or thicker cases such as Otterbox.

The thickness of these cases might prevent the round-shaped magnetic tip from connecting securely to your device.

Our customer support is available Monday to Friday: 8am-8:30pm.
Average answer time: 48h